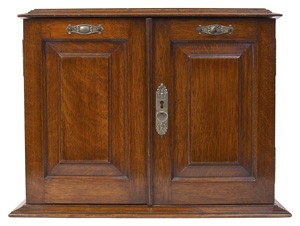 If you're in need of quality refinishing in the Santa Rosa area, you'll find it at RG Fine Finishing. Owner Rich Geernart has been providing skilled craftsmanship to Sonoma County for many years, since he's been doing custom cabinets and furniture refinishing work all his life. He understands the value of personal work that takes your taste into account, as well as respect for the pieces that are being worked on.
Big box stores tend to offer a fairly limited selection when it comes to cabinetry and finishes. They stock whatever happens to be most popular, which might not match your particular taste. If you want custom cabinets or something more unique, you'll often find that it must be specially created and ordered, which can cost a pretty penny. Refinishing is a great option when you're tired of searching Santa Rosa for the perfect accent piece. The customizability is endless, and often less expensive than ordering new custom pieces and having them shipped. Restoring older pieces or even finishing out unfinished cabinets is a great way to ensure you're getting exactly what you want from your service. If you have pieces in your home that you'd like to keep while you update your home's look, you can!
Over the years, we've taken pride in building relationships that last. From furniture to a variety of cabinets in every room of your home, we can match paint, stain, or any other finish. If you've run through your refinishing options in Santa Rosa and have yet to find someone who does the job right, call Rich at 707-829-2988 to discuss your projects. We can't wait to hear from you!