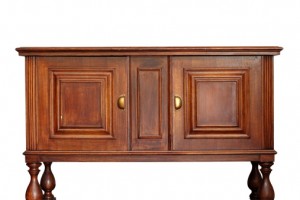 You'll always find high-quality cabinet refinishing in Sebastopol when you come see us. Rich Geernart of RG Fine Finishing has been doing refinishing work all his life, and it shows in the fine craftsmanship of his work. If you're considering custom cabinets for your kitchen, bathroom, bedroom, or other area of your home, opting for refinishing your existing hardware could help you spare some of your budget. Instead of buying ready-made new cabinets, get cabinets that look like new instead!
Home remodels can be stressful and often costly. The temptation to tear a room to the studs and rebuild it from the ground up for a complete update might be strong, but you can achieve the same result without purchasing everything new. With cabinet refinishing, your Sebastopol home can get a customized look without the big customized price tag for new hardware. Instead of ending up with something that's just in the ballpark of what you wanted, you'll get exactly what you saw in your mind's eye. From distressing to repainting to matching finish, we can provide you with custom cabinets that will exactly fit your chosen design style. They will be one-of-a-kind because they're unique to you. Even if you'd just like to update some hardware or furniture that's showing its age, we can restore almost anything.
We love doing personalized work for our customers and getting to know them on a personal level. Come see us for cabinet refinishing and more at 2661 Gravenstein Hwy S in Sebastopol. You can also reach us by phone at 707-829-2988 to ask questions or set up an appointment. Next time you have a project that needs skilled refinishing, give us a call!