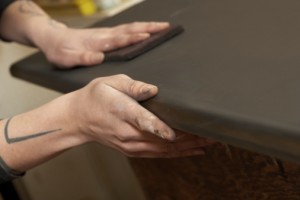 You've never seen furniture refinishing in the Sebastopol area like you'll find at RG Fine Finishing. For years, we've been known for our custom refinishing work on cabinets, furniture, and other woodworking projects. Our owner, Rich Geernart, has been doing refinishing work all his life and takes a great deal of pride in providing quality, personalized work for all his clients.
As a family-owned and operated business, we understand the value of staying local and working with people who are part of the community. Your home is your sanctuary, and it should reflect you in every way. When it comes to remodeling, going with a new style can start to add up when you factor in new furniture, cabinets, and hardware. When you opt for furniture refinishing, you won't have to drive all around Sebastopol and beyond in order to find the perfect new accent piece. Instead, you can have it made to your exact specifications. The same selection process for a piece of custom furniture can run you much more than custom refinishing work, often because the item must be specially ordered and shipped. Instead, let us help you create the piece in your imagination. It will be more personal and more unique than anything you can find in a catalog!
We're always thrilled to get to know new people, so don't hesitate to give us a call at 707-829-2988 anytime. We're located at 2661 Gravenstein Hwy S in Sebastopol and provide furniture refinishing for all pieces new, old, or somewhere in between. Whether it's a family heirloom or an unfinished kitchen cabinet or table, we'll make it into a piece you'll be proud of.