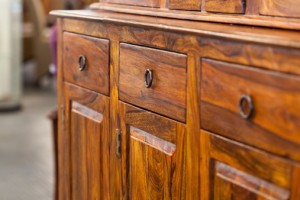 Need new bedroom cabinets for your Sebastopol home? Not a problem! We can help you create the custom cabinets you've always dreamed of to perfectly accent your own personal oasis. No matter where you fall on the style scale, we'll provide the cabinet refinishing that gives it the unique touch you're looking for.
From paint to varnish, we can create any look you desire. Let us create the feel of a beachy cottage or a luxurious retreat. There are only so many places to purchase new bedroom cabinets in Sebastopol, so why not create your own, either from unfinished wood or cabinets already available in your home? If your older pieces are showing their age, let us breathe new life into them. Even if you prefer the distressed look for your custom cabinets, we can do it all. Our owner, Rich Geernart, takes pride in building personal relationships with all his clients, building trust and learning about what appeals to them. This bleeds through in every single piece he refinishes. When you come to us, we'll return quality service born from a lifetime of experience.
Your bedroom is a personal space, and as such, it should reflect your personality. Let us help you refinish your bedroom cabinets to give your room a whole new look. We're located off of Gravenstein Hwy S in Sebastopol, so come by and see us! You can also give us a call at 707-829-2988 so we can discuss the work you'd like done. We're looking forward to getting to know you!