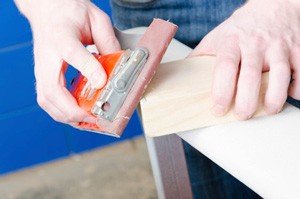 Looking for someone who can match finishing in the Sebastopol area? You've come to the right place! At RG Fine Finishing, we're not just service people – we're craftsmen. All his life, owner Rich Geernart has been learning the craft and working in the industry. Color finishing is no simple task. It requires a good deal of skill and knowledge to be able to pull off. When it comes to matching paint or custom cabinetry finishes, there's simply no one better.
Whether you're remodeling a room in your home or restoring vintage furniture, we have everything you need. Our experience and quality shine through in every project we take on, and we match finishing like pros every time. Our Sebastopol customers are consistently impressed with our worksmanship and return to us loyally for multiple projects. It doesn't matter if it's paint, stain, or varnish, we'll finish it exactly to your specifications. We always take your taste and requirements into account, so if you have a specific vision for your cabinets or furniture, let us know. Likewise, if you love the way it looks now but want to restore it to its former glory, our color finishing will bring it right back again. Are you updating your décor and need wood with a different stain? We can do that, too. Have unfinished cabinets that need to be customized to attain the look you're going for? No problem.
We love building personal relationships with our customers. As a local business, it's important to be a true part of the community. Please call us at 707-829-2988 with any questions or to schedule a project. You can find us off of Gravenstein Hwy S in Sebastopol for all of your match finishing and other refinishing needs.